Do You Know Skribbl.io Word List?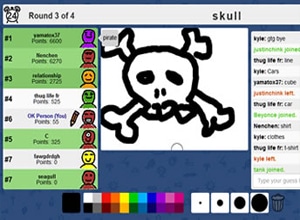 Skribbl.io is the name of an io game of drawing and guessing words. The objective in this rather io game is to make a guess of the word picked by the chosen player to make a drawing of the picture. On you find the word, you're free to write down in the guessing part and gain points or try out your chances a second time. In this article, we are going to show Skribbl.io word list.
What Are The Elements Of Skribbl.io?
Moreover, in the event of you guessing the word speedier compared to others, you're going to gain additional points. This is a game that features a small number of rounds. As a result, every single player can become the painter for telling the picked word. On you being the picked player for making a drawing of the picture, the game's going to present you with 3 words to pick. Subsequently, you require making a drawing of a picture associated with the Skribbl.io word for the additional players.
The player who is successful in gathering the maximum number of points is going to be the one wearing the crown once the game has ended. If it so happens that you don't do any prediction for a definite length of time or don't draw any picture, the game's going to automatically disqualify you. One more trait of this io game is that it lets you create your individual private room for playing with your pals.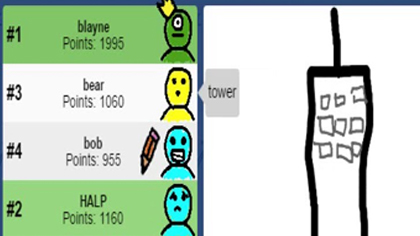 There is more information on this io game online on various sites. You have to make use of the mouse left click for the drawing of a picture. You require writing the words using the keyboard that is present in the guessing part for predicting the words.
Skribbl.io Word List
The Skribbl.io word list is rather extensive. It has words of many letters. There are words which are starting from thirteen letters to three letters but you can find from thirteen letters to seven letters in this topic. Skribbl.io word list 2018 is listed below.
Seven letters:
America
Balloon
Biscuit
Blanket
Chicken
Chimney
Country
Cupcake
Curtain
Diamond
Eyebrow
Fireman
Florida
Germany
Harpoon
Husband
Lobster
Milkman
Morning
Octagon
Octopus
Popcorn
Printer
Sandbox
Skyline
Spinach
Trailer
Unibrow
Wrinkle
Eight letters:
Backpack
Barbecue
Basement
Building
Campfire
Complete
Elephant
Espresso
Exercise
Hospital
Internet
Jalapeno
Mosquito
Sandwich
Scissors
Seahorse
Skeleton
Snowball
Sunshade
Teaspoon
Tortoise
Trapdoor
Treasure
Whatsapp
Nine letters:
Blueberry
Bookshelf
Breakfast
Bubblegum
Butterfly
Cellphone
Christmas
Crocodile
Dandelion
Hairbrush
Hamburger
Horsewhip
Jellyfish
Landscape
Librarian
Mousetrap
Nightmare
Pensioner
Rectangle
Snowboard
Spaceship
Spongebob
Swordfish
Telephone
Telescope
Tombstone
Waterfall
Ten letters:
Antarctica
Bellpepper
Broomstick
Commercial
Controller
Flashlight
Lighthouse
Lightsaber
Microphone
Photograph
Skyscraper
Strawberry
Sunglasses
Tablecloth
Toothbrush
Toothpaste
Eleven letters:
Cheerleader
Electricity
Firefighter
Marshmellow
Observatory
Underground
Twelve letters:
Cheeseburger
Relationship
Sledgehammer
Swimmingpool
Thirteen letters: