Skribbl.io Clone Game Online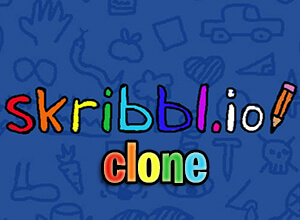 Nowadays, many players want to learn vocabulary with word guessing games. Their popular choice is Skribbl.io, but for players who want an alternative, we can offer Gartic.io. This game is a type of Skribbl.io clone about gameplay.
Skribblio Clone: Gartic.io Game Guide
Skribbl.io is a fun game with which one plays via his/her browser. The game is multiplayer, so you play with anyone around the world. It basically involves making drawings and other people guessing the drawings through writing down their names. The one who guesses correctly gets the points and wins the game. Gartic.io is a Skribbl.io clone in that it has the same criteria of playing, but with added features. One chooses between a list of 3 words and the words chosen have a word difficulty preset that makes the game more interesting. The tools, for example, the art tools which you use to draw are nicer as compared to the one you would use in Skribblio 2019.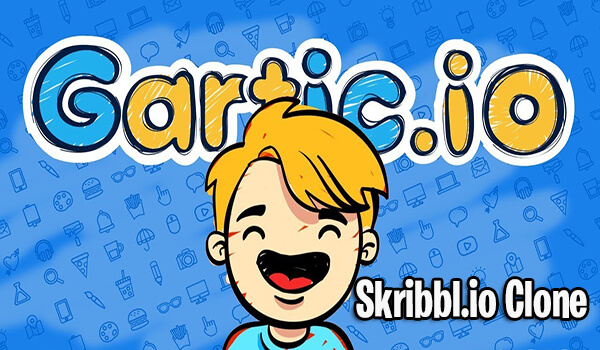 Gartic.io also has an UNDO button which can prove to be very advantageous while you play as you can undo your mistakes. It also comes with lots of hotkeys which makes playing the game a breeze. There are no ADS past the login screen, this is also a nice feature as ADS can prove to be very disruptive during gameplay and thus a nuisance. There is also an AFK mode built in the game, you can also tag players whilst in-game and share public and private links.
How to Play Skribbl.io Clone
To play this game, you are required to have a good knowledge of grammar and a witty personality. Also, you are required to have a stable internet connection as the game is played online. This Skribbl.io clone is accessed by typing Gartic.io on your browser. This will redirect you to a screen where you can create your character. The characters look like stick figures but with color and more emotion. Once you create your character and provide a name, you are required to choose a language. The language you choose will be the language you are required to guess your words in. Once you have created a character and chosen the language, you can then officially start gameplay.
There is an option of lobby browser where you are redirected to a live game where you can start guessing. A private lobby is also available where you can create custom words and battle out with your close friends. This Skribbl.io clone is a really fun game and also one that can help you improve on your vocabulary. It is free and very easy to play so what are you waiting for? Enter the whimsical world of Gartic.io and start guessing.