Skribbl.io Extra Words List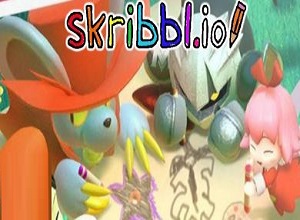 Skribbl.io is a fun guessing game with which one player makes a drawing while the others try and guess what the drawing is. The drawings are made based on a list of words provided by the game. The one who guesses the correct name of the drawing gets the points and thus wins the game. It is an especially fun game if you love drawing and grammar as some of the drawings are not that easy to guess. There is a time limit for when the other people are supposed to guess the word. Some players use Skribbl.io extra words to win the round of the game easily.
Incorporating Skribbl.io Extra Words in Your Gameplay
Within this article, I will be concentrating on how one can incorporate Skribbl.io extra words or add custom words in their gameplay. In Skribbl.io there are basically two areas where one can play. There is the lobby browser and the private lobby. To add the custom words note that one is required to use the private lobby. Below I explain how to create your account and access the private lobby.
Creating a Character and Adding Skribblio Extra Word
To start playing this addictive game, you are required to have a computer, a stable internet connection, and a sense of humor. Skribbl.io is purely an online game that is accessed via the web browser so there is no offline mode available. As the game does not have demanding graphics, it can function basically on any computer that has an internet connection. Simply type scribbl.io on your browser which will redirect you to the login page. If you are a new player, it is very easy to create a character. One should first customize the design of their character/avatar to suit their personality. After customizing the character, one is asked to provide a name. The name is the one that will be displayed as you play alongside your character.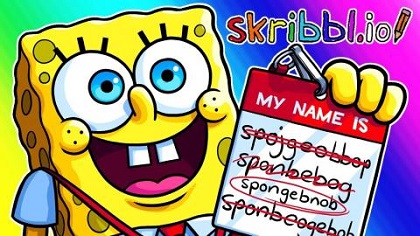 You are then asked to choose the language you will be using whilst playing. Once you have done these few steps, your account will be created. You will be redirected to a dashboard where you can enjoy the game. To add the Skribbl.io extra words simply select the private lobby. Here is where you can create a custom lobby and play with your friends. You first select the amount of time the other players should guess in, the language once more, and on the bottom part you will see a box where you can add the custom words. You are required to have a minimum of 4 words with a maximum of 30 characters. The Skribblio words you choose should be separated by a comma and they will be mixed together with the normal list as you play.
Skribbl.io Extra Words
[columns]
[column size="1/4″]• acres
• added
• after
• agree
• aimed
• alien
• allen
• alter
• amber
• angel
• anger
• annex
• armed
• asked
• asset
• babes
• bagel
• boxed
• boxes
• breed
• brief
• buses
• buyer
• bytes
• cakes
• camel
• carey
• cases
• casey
• cheek
• chief
• cited
• codes
• cohen
• comes
• cover
• creek
• cyber
• dated
• dates
• derek
• devel
• dover
• dozen
• dried
• dryer
• edges
• elder[/column]
[column size="1/4″]• enter
• essex
• excel
• faced
• faces
• fares
• fever
• fewer
• fiber
• filed
• files
• fired
• fires
• fixed
• fixes
• greek
• green
• haven
• hayes
• helen
• hired
• holes
• homes
• honey
• hoped
• hopes
• hotel
• index
• inner
• intel
• inter
• james
• janet
• jewel
• joker
• jokes
• jones
• karen
• kneel
• korea
• label
• laden
• lakes
• lanes
• laser
• later
• latex
• layer
[/column]
[column size="1/4″]• liked
• likes
• lined
• lines
• lived
• liver
• lives
• lopez
• loser
• loved
• lover
• mines
• mixed
• mixer
• model
• modem
• modes
• money
• moses
• motel
• moved
• moves
• naked
• named
• names
• never
• newer
• niger
• nodes
• noted
• notes
• novel
• offer
• often
• older
• order
• other
• outer
• owned
• owner
• pages
• panel
• paper
• peter
• pipes
• pixel
• poker
• power
[/column]
[column size="1/4″]• quiet
• races
• rated
• rates
• rebel
• refer
• renew
• reset
• rider
• rides
• river
• roger
• roles
• sales
• saved
• saver
• saves
• screw
• seven
• sheep
• sheer
• sheet
• shoes
• shrek
• sides
• sites
• sized
• sizes
• sleep
• speed
• spies
• steel
• super
• sweet
• taken
• takes
• tales
• tapes
• taser
• taxes
• thief
• three
• tiger
• tiles
• timer
• times
• tired
• tires
[/column]
[/columns]