Skribbl.io Mods 2020 Advantages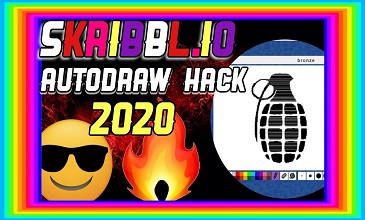 Skribbl.io is a wonderful game for drawing and vocabulary. It is appropriate for any player of any age group. Skribbl.io mods can offer many extra features. This is a great way to improve brush size or remain mute when any rude member enters the game. This is an amazing game that can be very useful to kill your boredom. It can be played in English, as well as in a few more languages like Spanish, Turkish, and even French.
What Can Skribbl.io Mods Offer You?
Many players play this game to improve their vocabulary, but sometimes competition is very high. When the competition is high, many players take advantage by using Skribbl.io mods.
It is possible to have tons of extra features with these mods, which are aplenty. You have to guess the right words, and win the game with the sheer power of visualization and guesswork. You can presume the right words and improve the number of points.
The top features of Skribbl.io mods 2020 include:
Saving drawings button
Swap brush size (1, 2, 3, 4 numbers have to be pressed)
Developed color picker menu
Mute against rude players
Word Helper
Auto Guess
Draw Bot
Skribblio Mods 2020 (needs Tampermonkey or others below)

You must have [CLICK which one you want]
TAMPERMONKEY CHROME  / TAMPERMONKEY OPERA / GREASEMONKEY MOZILLA
VirusTotal Scan: Skribbl.io Mods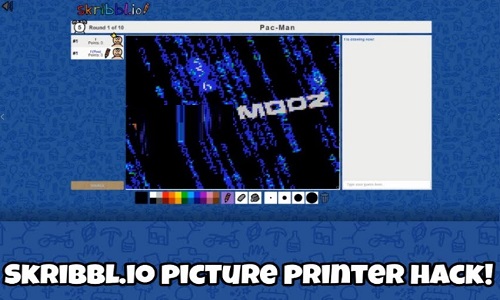 It is important to use Greasemonkey Mozilla, Tampermonkey Opera, and Tampermonkey Chrome to be able to use Skribbl.io mods 2020. Players who are able to win the maximum number of points upon the closure of the game will emerge as the winner.
How to Use Skribblio Game with Mods?
You have to simply download the game and begin to play. The process is very convenient. Anybody can play it without much difficulty. You may find the Skribbl.io mods 2020 on the web and look for relevant options that can match your needs and situation. It can be a better way to play the game. Skribbl.io is very fun to play and can also be a great educational experience for you, given that players have to rack their brains and use their word power to make the right guesses. You may always depend on this.
There are different types of Skribbl.io mods online that can make playing the game much easier for you. You can find a button to turn on / turn off the background light. It is also possible to find a button to switch between full-screen and normal modes. You can also get a button to report when the link is found not to be working. You need to type in your own name and choose a suitable language from the displayed drop-down menu.