Skribbl.io Word List 2021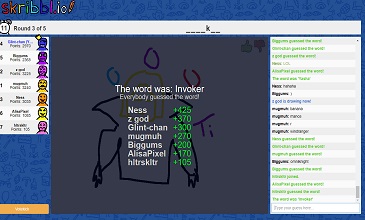 Skribbl.io is a word game that can help players to improve their vocabulary. It has become very popular among gamers who have to pick the right words and draw pictures of words that can be guessed by other participants. The Skribbl.io word list 2021 is what you have to pick from, and can get points for every word that you assume properly.
Many different language options are available in the Skribbl.io game. These languages are English, German, Bulgarian, Czech, Danish, Dutch, Finnish, French, Estonian, Greek, Hebrew, Hungarian, Italian, Korean, Latvian, Macedonian, Norwegian, Portuguese, Polish, Romanian, Serbian, Slovakian, Spanish, Swedish, Tagalog and Turkish. The most popular language is English in this game.
What Is The Skribbl.io Word List 2021?
There are many different players in this game. Players from many different countries and native languages ​​prefer to play this game in English. Their main goal is to practice English. You need to be able to draw or guess many different words. With the word list, you can find the words that come to your mind but do not remember the exact spelling, and you can earn points in the game.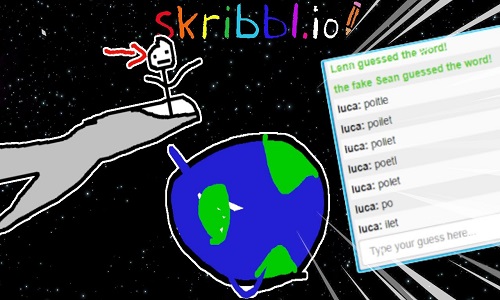 You can find more information about this online. io game on various websites. You have to make a left click with your mouse to draw a picture. You will have to use the keyboard to write the words down and guess the right words in the game. Skribbl.io word list 2021, which is between 7 letters and 13 letters, is listed below.
List of 7 letter words:
Shallow
Defense
Vlogger
Wrinkle
Spinach
Skyline
Sandbox
Printer
Popcorn
Peacock
Octopus
Morning
Glitter
Husband
Harpoon
Lettuce
Laundry
Germany
Florida
Fireman
Eyebrow
Diamond
Curtain
Cupcake
Ceiling
Console
Country
Chimney
Chicken
Blanket
Biscuit
Balloon
America
Airplane
Antenna
Neptune
Anthill
Vinegar
Dentist
List of 8 letter words:
Accident
Addition
Marathon
Tow Truck
Treasure
Sunshade
Snowball
Skeleton
Seahorse
Scissors
Tortoise
Sandwich
Mosquito
Jalapeno
Internet
Hospital
Exercise
Elephant
Complete
Campfire
Building
Basement
Backpack
Detonate
List of 9 letter words:
Furniture
Waterfall
Telescope
Gentleman
Telephone
Swordfish
Spongebob
Spaceship
Generator
Snowboard
Rectangle
Pensioner
Nightmare
Landscape
Jellyfish
Horsewhip
Hamburger
Hairbrush
Dandelion
Cellphone
Celebrate
Classroom
Cardboard
Commander
Bubblegum
Breakfast
Blueberry
List of 10 letter words:
Pharmacist
Chestplate
Hovercraft
Toothpaste
Toothbrush
Rhinoceros
Sunglasses
Strawberry
Skyscraper
Photograph
Microphone
Lightsaber
Lighthouse
Flashlight
Commercial
Broomstick
Bellpepper
List of 11 letter words:
Underground
Observatory
Marshmellow
Firefighter
Cheerleader
List of 12 letter words:
Velociraptor
Kindergarten
Veterinarian
Swimming pool
Sledgehammer
Cheeseburger
List of 13 letter words:
Archaeologist
Demonstration
Who Can Win the Game?
The one who is able to win the maximum number of points with the Skribbl.io word list, when the game ends, is adjudged as the victor. In case a player is not able to guess any word correctly, he or she will be removed automatically from the game. The best part of it all is that, in case you do not wish to play in the common ambiance, you may create a private room to play with your friends in. Many players play this game to compete with their friends. In addition, some instructors advise their students to practice vocabulary in this game. This list does not contain Skribbl.io all words but the Skribbl.io word list 2021 can help make you the best guesses.