In place of resorting to your weapons for taking the lives of other players, Skribbl.io is a game where you will require using your reserve of vocabulary as well as imagination for making a guess and drawing. This is nothing other than a fun-addicting io multiplayer game that's certain to keep you hooked. In this article, we are going to tell Skribbl.io all words in the list.
Summary Of The Game
In Skribbl.io, having had joined the first action on your part is having a look at a white-colored center board having the drawings/sketches of a player and attempting to make a guess as to what that is. Attempt to think a bit harder and type in the right correct word speedier for gaining additional points. When the turn comes to you, you are going to pick a word before making use of your creativity for drawing things that associate with your picked word such that all and sundry will have no problem is guessing what it is.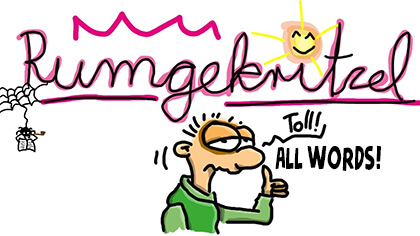 There are going to be four rounds of the game, and it is imperative that you give the utmost try for having the highest point when the round concludes for becoming the ultimate champ. Be smart, be speedy, and rack up points in the game.
It's An Inventive Game
This game, where you will be presented with three from Skribbl.io all words, is an io multiplayer game that focuses on inventiveness & an open mind at the time of drawing all forms of snaps/pictures. The players in the game change hands in drawing/sketching a picture based on the word that they are presented with from Skribbl.io all words even as the others in the game make attempts at guessing the accurate word.
Attempt to make a guess of the English word sooner than your rivals and reap the maximum possible points. The ideal way for you to play this game is to ask your pals to join you in the game and "fight" one another. In this way, you can be guaranteed of entertainment and sometimes you won't believe the insanities that a person can possibly draw.
Skribbl.io All Words
Skribbl.io list of words are shown below:
Seven letters:
America
Balloon
Biscuit
Blanket
Chicken
Chimney
Country
Cupcake
Curtain
Diamond
Eyebrow
Fireman
Florida
Germany
Harpoon
Husband
Lobster
Morning
Octopus
Popcorn
Printer
Sandbox
Skyline
Spinach
Wrinkle
Eight letters:
Backpack
Basement
Building
Campfire
Complete
Elephant
Espresso
Exercise
Hospital
Internet
Jalapeno
Mosquito
Sandwich
Scissors
Seahorse
Skeleton
Snowball
Sunshade
Tortoise
Trapdoor
Treasure
Whatsapp
Nine letters:
Blueberry
Breakfast
Bubblegum
Cellphone
Crocodile
Dandelion
Hairbrush
Hamburger
Horsewhip
Jellyfish
Landscape
Librarian
Mousetrap
Nightmare
Pensioner
Rectangle
Snowboard
Spaceship
Spongebob
Swordfish
Telephone
Telescope
Tombstone
Waterfall
Ten letters:
Antarctica
Bellpepper
Broomstick
Commercial
Flashlight
Lighthouse
Lightsaber
Microphone
Photograph
Skyscraper
Strawberry
Sunglasses
Tablecloth
Toothbrush
Toothpaste
Eleven letters:
Cheerleader
Firefighter
Marshmellow
Observatory
Underground
Twelve letters:
Cheeseburger
Relationship
Sledgehammer
Swimmingpool
Thirteen letters:
The updated version of the list is available at Skribbl.io word list 2021 topic.