How To Join A Skribbl.io Game?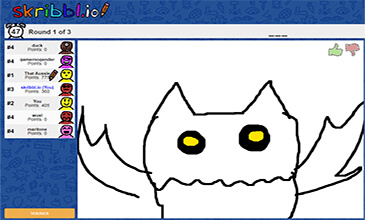 Skribbl.io is indeed a great game that you can play online. In this game, you need to guess what your friends will draw. It is 100% FREE to play and you do not need a Flash Player or any account to play. Since it is quite confusing when you start this game for the first time, here we present you a quick guide on how to join a Skribbl.io game?
How To Join A Skribbl.io Game?
Playing this game is quite simple, but it is difficult to know the words and win the game. With this game, you can improve your vocabulary and repeat the word by selecting the language. It is a game with different languages, so you have many options to select.
1- First access from the net: https://skribbl.io. You can also find this game at http://iogameslist.org. There are many links but these we have provided are the official and reliable ones.
2- Select your name: When you choose a name, don't use your full name or any other your personal information which you don't want to be public. If you do not want to give it any name, the Skribbl.io free game will generate any random one for you such as "Bus Driver" or "Happy Meal".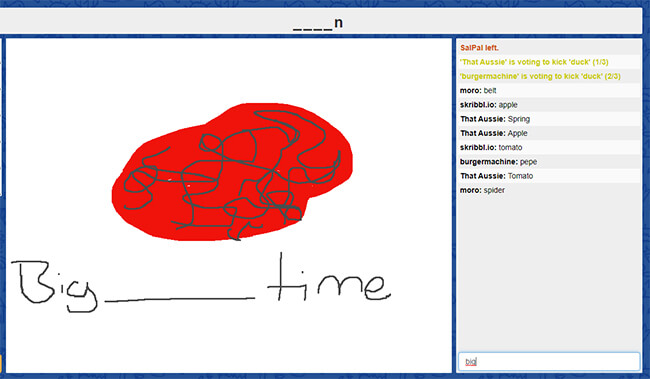 3- Select your language: The language here you will select will be the same one in which you play. You will only get those friends who can understand this language.
4- Select your character: In this category, there are 3 variables: Eyes, color, and mouth. Press the arrows and go through the options. When you have finalized the appearance, then press "Play".
If you do not want to select your character, you can simply press the dice and it will generate any random look.
5- Get caught: Some players are already joined so it will be better to join directly. You should not disturb other players.
How To Play Skribblio Game?
Once you are joined, now it is time to play. Wait for someone to start drawing. One player can draw at a time. And later everyone will get their turns. So be patient and wait for your turn.
Guess the word: In a play, you will have a number of guesswork so if you will make any mistake, you can start guessing again. If any player has guessed the right word, he will say "He has guessed the word". This message will not show to other players so it will be no cheat.
Draw your image: When you get your turn, you can start drawing your image. Draw a clear image so it will be easy for other players to guess the word. Here you have a variety of tools and colors to improve the drawing.
If you do not like your image, you can select the small image of the trash on the side and that page will be erased you can easily start your draw again.
We are sure, with this thorough guide, you have learned how to join a Skribbl.io game?