Play Skribbl.io English Game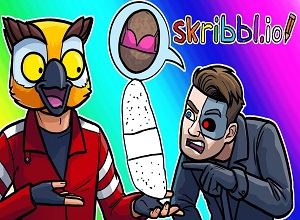 Would you like to play Skribbl.io English game where you would be able to showcase your drawing talent and at the same time the opposite person would be able to grasp a number of words that would enhance his vocabulary?
Playing Skribbl.io English Online Game
Skribbl.io game is available in a number of different languages and features based on the chat room that you choose to be in. The game is available for play in all the countries in German, French, Spanish as well as the English language. You can play the Skribbl.io English game by setting the language in the main menu to English, German, French or Spanish. Rate the drawings in the best possible way by using thumbs up, if you are a lover of creative stuff. Your thumb will appear next to your name on the leader board for everyone to see. The drawing can also be disliked by you and sent to the trash as well.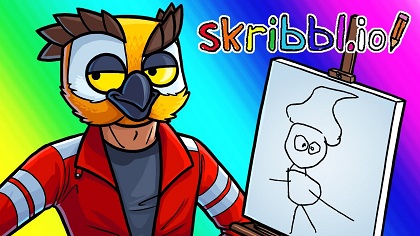 The Rules Of The Game
Skribbl.io drawing game is all about fun and passing time in the best possible way. This drawing game provides a lot of entertainment if all the players are good and they provide respect to each other. You can also make a great deal of friends while playing the game. Cursing and use of perverted language is not at all allowed in the game or you would get kicked out. The solution of the word should not be shared to any player till one guesses the word.
The notion of Skribbl.io English is to draw a word as a picture and not to simply write down the word so that other players understand what the word is. In case you are an inactive member in the game and do not make any kind of predictions, then you would be automatically disqualified from the game. This is actually to be certain that everyone is playing the game in the same way.
Tips and Tricks Of Skribbl.io Game
It is good to use the tips and tricks or cheat codes to play the Skribbl.io online game. Choose easy words and be aware of the time limit. Use proper color related objects like red color for apple or yellow for a banana so that players can identify the name of the word. Players should count the number of letters before making a guess. Also, Skribbl.io French is one of the languages ​​with the most players. In addition, those who want to improve themselves in this language choose the French game language.